This hand scrub is 100% plastic micro bead free and contains a natural pumice which is effectively at thoroughly cleaning hands. It has a fresh citrus fragrance and works well at removing tar bitumen, resin, inks, grease, oils and heavy industrial grime.
Our environmentally friendly hand cleaner is used in engineering, garages, food processing plants, oil industries, shipping, catering, laundries, refuge and sewage plants.
Simply apply a small amount to your hands, work in well until ingrained dirt has been removed then rinse with water or wipe clean. Our clever formula means this hand scrub can be used on wet or dry hands!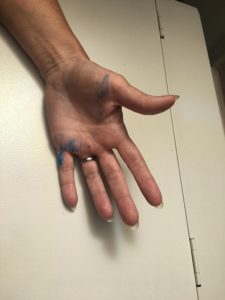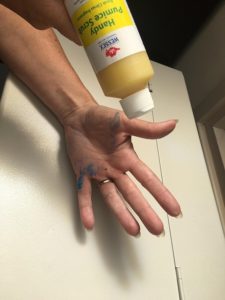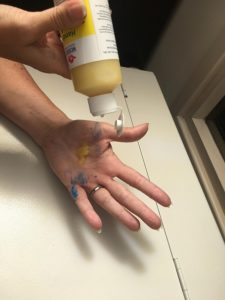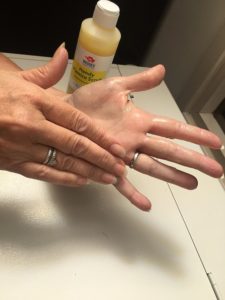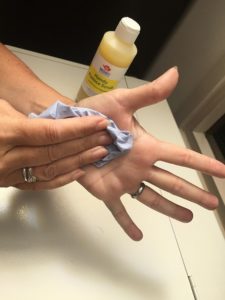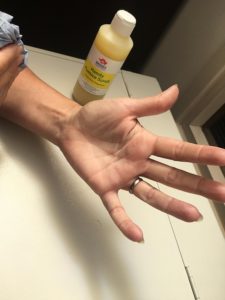 Technical Data
Safety Data
I love my garden but hate wearing gloves. I spend hours out there which means I always come in with ingrained dirt on my hands and under my nails….not a  look good when you are about to cook supper! But no longer, since I was given a sample of Wessex Pumice hand scrub. It is fantastic and you don't even need water to rinse it off, very handy when pumping up the tyres of Nigel our motor home (which we originally wanted it for). With summer coming and wearing flip flops it also stops your feet looking awful and we have all had cracked and dirty heels. But no longer, I rubbed some hand scrub into the back of my heels and hey presto… clean and moisturised heels! We have now bought a 5 litre bottle to decant some and can use it home and away. Just to top it off the product is very kind to my hands the moisturising element stops my hands drying up and is so much better than other gardening products I have used. So a great product which does what is says on the bottle… and saved me from a potentially embarrassing time recently when I was upcycling some wooden garden furniture. My history of not wearing protective gloves has already been described… so there I am admiring my newly painted chairs and with hands covered in lilac paint… 'is the turps in the garage David'? David looked  at me laughed and said' no we have run out' …great I said, with a Paddington Bear stare… what am I supposed to do then? Try wearing gloves was the reply…. Helpful I thought. So I headed into the utility room to try and wash it off when I spotted the Pumice hand scrub and started to use it not knowing that it worked on paint as well… Woo Hoo Never mind the benefits to the Marine Industry… here is one lady gardener and Motor home driver/general dogsbody and up cycler that won't be without this product home or away anytime soon and will save money and space by not having to buy several other products to do the jobs Jane Purdue
Available to buy here
---