About
Welcome to Wessex Boat Store, a family-run UK company with over 35 years industry experience based in Dorset.
We design and develop specialist chemical products for the marine and boating industry delivering superior cleaning
and valeting solutions for all boats and yachts.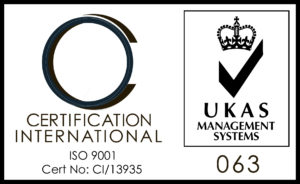 What makes us unique is that we work closely with our customers to develop bespoke and innovative cleaning and treatment solutions based on their needs. We also constantly test and develop our existing product range to ensure they are as effective as possible and easy to use.
We proudly supply to many boat manufacturers, professionals and valeting companies including Princess Motor Yachts and Sunseeker.
All of our products are designed, manufactured and supplied by us and our factory is ISO 9001:2015 Certified and run by IOSH (Institution of Occupational Safety and Health) trained staff.
Wessex Boat Store is part of Wessex Chemical Factors headed up by Mike Borowski, with his daughter Hannah running the company as General Manager and Mike's son Ben who is Head of Technical.
"My Dad set up Wessex Chemical Factors many years ago when he had 3 small children at home, a lot of knowledge about chemistry and a few years of sales training under his belt. Back then the focus was on engineering, oils lubricants and general cleaning formulas. Over the years we've adjusted to changing market places and customer requirements.

We've been approached by different customers over the years to come up with 'a better product for…' , 'something which will do the same job but cost less' and more recently 'be as good and cost effective as the market leader but less harmful to the environment' and we're proud to have found that solution for them.

Today you'll find many of the products which came from those requests in the Wessex Boast Store shop from cleaning teak decks on superyachts to removing barnacles from propellers on all sizes of motor yacht. We're always adding to the range and eager to work on any new problems presented to us."

Hannah Borowski, General Manager