Waterless Wash refill is a handy bottle to have around!
This super spray is suitable for all vehicle types including cars, vans, lorries, boats and yachts. It easily removes dirt and grime, leaving the outside of your vehicle clean and shiny as well as protecting paintwork, plastic trim and wheels. This multi-purpose spray can also be used on any other paintwork, worktops, UPVC and glass.
Great for use on all vehicle types, simply spray on to the surface, plus a little on to a microfibre cloth, and wipe over the dirty surface. For best results, we recommend using another cloth to buff the surface once it's been cleaned. Once cleaned, water will 'bead' off the surface and water and dirt are repelled, this means the surface stays cleaner for longer and any dirt which eventually accumulates is easily rinsed off with water.
Keep your Waterless Wash refill bottle at home and fill into a spray bottle or buy a full 750 ml bottle which can be topped up time and time again.
Please avoid spraying on to hard floors, pedals, steering wheels or any other surface where grip is important as it will make the surface very slippery!
Fortunately, Waterless Wash can be removed from any surface with standard soap/detergent and then the product will need to be reapplied to the surface if required.
Waterless Wash is 100% biodegradable, non-hazardous and completely safe to use. If you're impressed with this product, why not buy one of our gift bags for a friend and pop a 100ml bottle of Waterless Wash in there so they can see how good it is for themselves!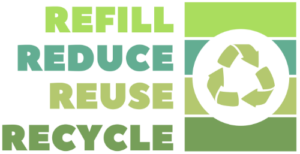 Technical Data
Safety Data
"The Caravan looks better than the day we bought it."
Full review
2019-01-31T10:29:13+00:00
Deb Ludford, InPursuitOfADream blog
"The Caravan looks better than the day we bought it." Full review
https://www.wessexboatstore.co.uk/testimonials/waterless-wash/