Our Glass Cleaner 750ml is an easy to use spray which is effective at cleaning off mould, dirt, grime, grease, bird lime and more from boats, yachts, cars and any other glass subjected to the elements.
The powerful formulation contains high alcohol and ammonia content which cuts through and lifts off dirt, grime and grease with ease, it's also great from cleaning spectacles and leaving them smear-free and crystal clear.
As well as glass, it's also great for cleaning stainless steel and aluminium railings and fittings on boats, any metal that needs an extra shine!
Supplied in a 750 ml, ready-to-use formula so you simply need to spray on to the surface and wipe clean with a microfibre cloth. Do not use in direct sunlight though as it will evaporate too quickly.
You can use this cleaner on any glass surface on your boat in and out of the water without environmental concerns and evaporates quickly.
If you're impressed with this cleaner, why not buy one of our gift bags for a friend and include a 100ml bottle of Glass Cleaner so they can see for themselves just how good it is!
Also available in 3.25-litre refill bottle which helps to reduce the number of plastic bottles being shipped.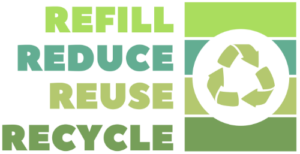 Technical Data
Safety Data